Within the project "CEDIM – Risk Map Germany – Man-made Hazards", it is intended to develop methods for assessing and mapping the risk due to different human-induced hazards of which two general types can be distinguished:
1. Accidental hazards stemming from technical, human or organisational failures,
2. Malicious, hence hardly predictable acts of (groups of) persons, especially terrorism.
Regarding the results published, a focus has been set on the risk of human life and health due to nuclear power plants, air traffic and terrorism events at mass gatherings.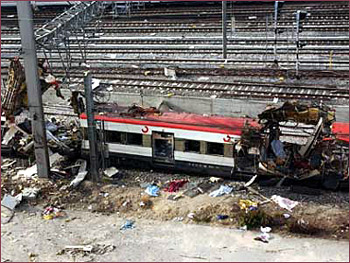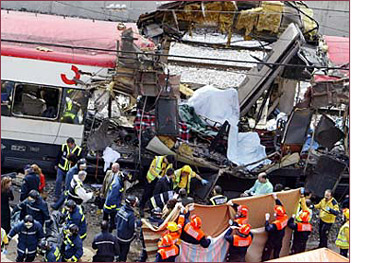 Terrorist attacks, Madrid 2004